Private Dining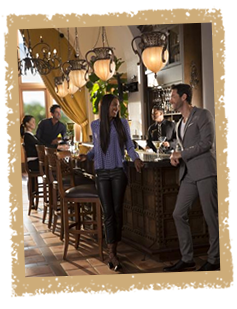 Cala Bella's Private Dining Room, featuring Italian paintings, carved wood armoires and a breathtaking view, is the perfect setting for rehearsal dinners, or any large group with a desire for intimacy. Separated from the restaurant by curtain-draped glass doors, our Private Dining Room comfortably seats up to 42 guests.
For inquiries and further information, please get in touch with our Food & Beverage Outlets Sales & Catering Manager, Alison Tomaska, at 407.996.9770 or ATomaska@RosenShingleCreek.com.

Chef Bios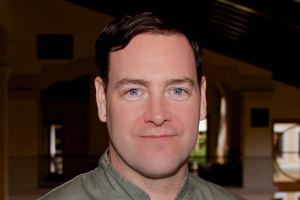 Chef Brett Beavers discovered his love for cooking at the age of 15 in his hometown in northern Michigan. Later he cultivated that passion in a culinary school in Flint, Michigan. Life lead him down south to Orlando, Florida, where he joined Walt Disney World® Resort. For the next seven years, he evolved his culinary career at Disney's signature restaurant, Artist Point. In 2008, Chef Brett accepted a position with Rosen Hotels & Resorts® managing the restaurants at the Rosen Centre® Hotel. When he transferred to Rosen Shingle Creek® in 2010, Chef Brett was given the opportunity to manage both of the resort's fine-dining restaurants, Cala Bella and A Land Remembered. He chose the head chef position for A Land Remembered. Since then, Chef Brett has focused on creating contemporary dishes from classic Florida cuisine that utilize organic products as well as locally-sourced ingredients from neighborhood farms.